CZdirect general insurance policy
All general insurance policies cover the same types of healthcare. With ours, though, you benefit from a competitive premium and much more.
Natura Basisverzekering
CZdirect Basisverzekering
€ 140,50
per month with a deductible of €385
The biggest advantages offered by our general insurance
You can go to any hospital in the Netherlands
100% reimbursement when visiting contracted healthcare providers
Discount up to

€180

with a higher deductible
Free additional benefits, like an app to scan moles or spots on your skin
What is covered under the general insurance policy?
With our general insurance, all the most important healthcare is covered.
100% reimbursement for contracted healthcare
You are free to choose your own healthcare provider. If the healthcare provider you choose has a contract with us, we will reimburse the invoice in full, without you having to pay anything up front. If you'd prefer to go to a healthcare provider who does not have a contract with us, we will reimburse 65% of the invoice up to 65% of the The average of the rates we have agreed with contracted healthcare providers for the treatment concerned.

Get a discount by taking a higher deductible
For much of the healthcare reimbursed under the general insurance policy, you first need to pay a deductible, which is currently €385 per year. With CZdirect, you can also opt for a voluntary deductible of up to €885, in which case your premiums will be lower (but you will have to pay more if you do run up healthcare bills). Check out how much you can save.
| Annual deductible | Annual discount |
| --- | --- |
| €385 | € 0 |
| €485 | €36 |
| €585 | €72 |
| €685 | €108 |
| €785 | €144 |
| €885 | €180 |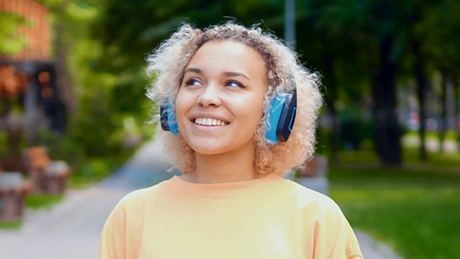 Additional insurance starting at €2
You can be well insured for unexpected costs for as little as €2 per month.
Free healthcare advice
We will help you find the right healthcare. From second opinion to waiting list mediation.
Find out all the extra benefits
Switching is easy
Switching really couldn't be any simpler: choose a package, check your premium, and submit your request. We'll take care of the rest. We'll even cancel your old policy for you. Does that sound good?
Choose your insurance policy now
We take care of the switch
Online for maximum convenience
14-day cooling-off period
All messages in one place
You will receive our messages digitally in My CZ. This way you will never lose anything again. Useful! Prefer receiving physical mail? No problem. Please contact our Customer Service.